Neelam Chandnani, Founder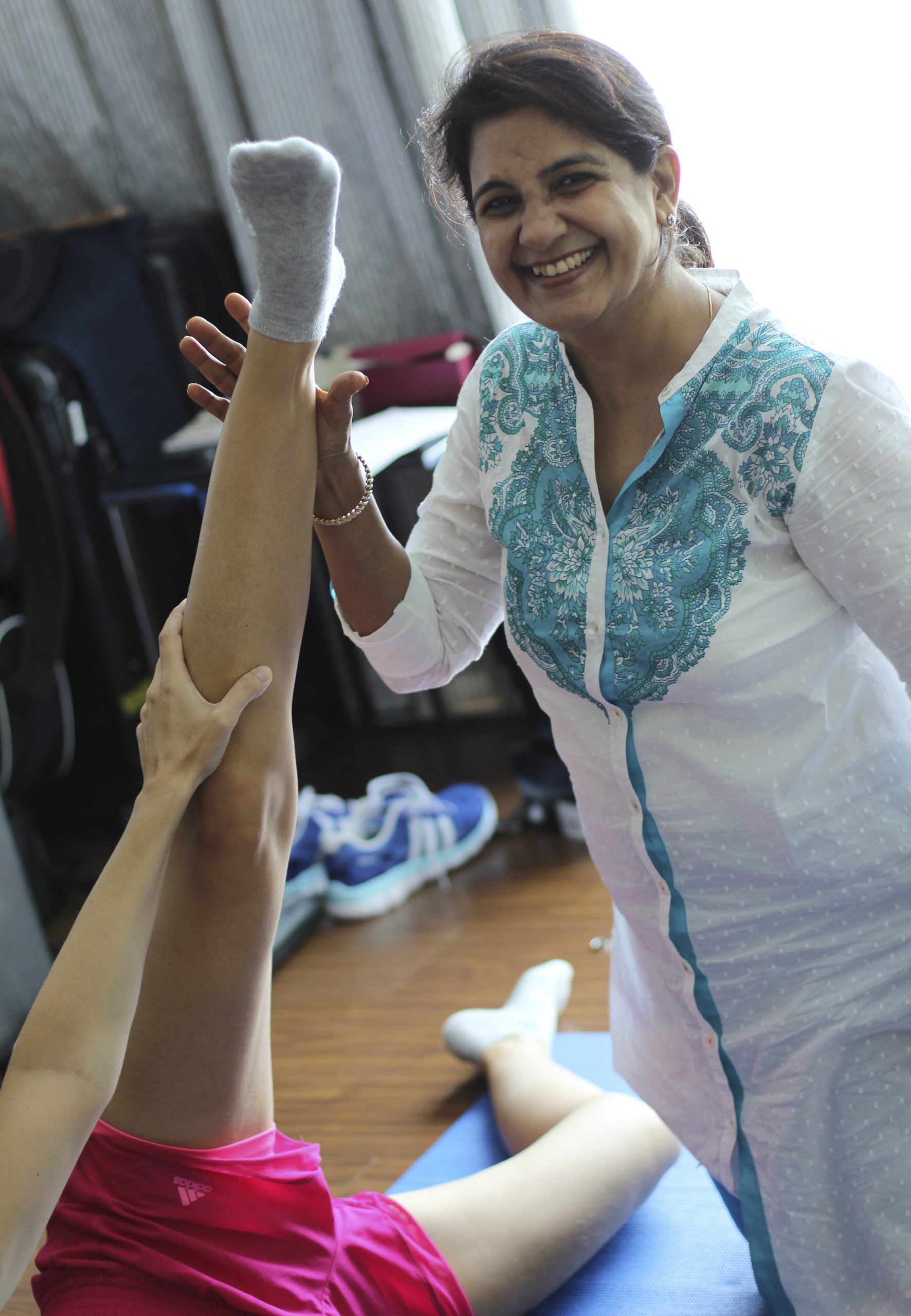 Neelam is a certified Yoga Therapist with advanced training in yoga and specialization in prevention and management of chronic health disorders through online yoga classes . Inspiring others to focus on wellness and commit to long-term health and fitness goals through online yoga classes she is an encouraging leader and a life-long learner.
She completed a two-year-long Teachers' Training Course at Yoga Vidya Niketan, Vashi and has conducted classes with the Institute training the next batches of teachers. She has been influential in incorporating the essence of Yoga in young minds by training school students in Swami Vivekanand High School, Chembur.
She founded Yoga For Health and Happiness in 2011 in Navi Mumbai and has been conducting traditional and power yoga sessions on both personal and group level, corporate yoga workshops and training programs, therapeutic yoga sessions, pre-natal and post-natal yoga classes and yoga for expatriate employees.
Neelam is a firm believer of Yoga as a Therapy and has developed specially designed schedules and customized programs for individuals for curing chronic ailments, obesity and thyroid problems, gynecological problems, stress and anxiety and so on.
PROFESSIONAL CERTIFICATIONS
• Diploma in Yoga Therapy, Naturopathy & Natural Living
• Course in Dynamic Energizing Power (DEP) Yoga from Swami Vivekananda Yoga Kendra, Vashi
• Certified Yoga Therapist
Transform your Life
with
A gentle yoga class balances the body and mind to promote a healthy lifestyle.
We firmly believe in Yoga as a Fitness Routine and as a Therapy and have developed specially designed Yoga Programs to achieve different goals.